Welcome to the Puketaha Section of the Heritage Waikato website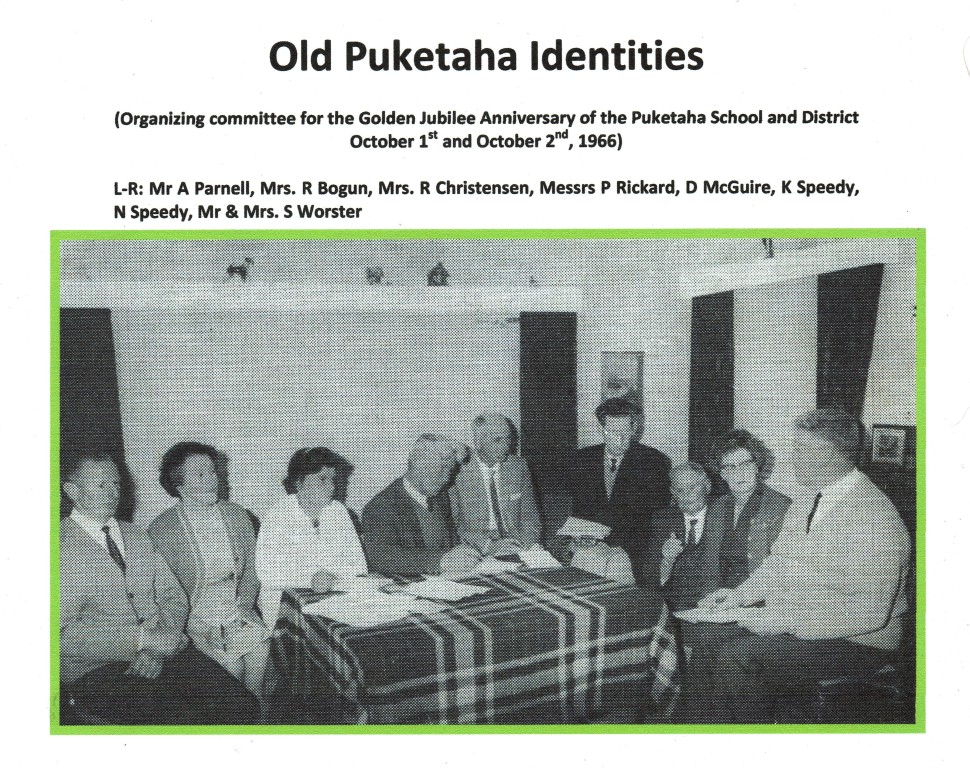 Over the next few months I will be loading as much local history as I can find about the people and the families who have contributed to the growth of the district over the last 120 years.
For the most part, it will be an exercise in "copy & paste". Taking stories from the three school reunion booklets of 1966, 1991 and 2016.  I will also be using other resources such as Papers Past.
But I also need your help!
I would love to hear from anyone who has a story to tell, old photographs to share, or anything else associated with the Puketaha district. For example; family photographs, school calf clubs, farming scenes, old school photographs, people who may have lived in the district long ago, businesses that operated in Puketaha  -  anything!
The two World Wars: The district provided its fair share of men and women who served both here and overseas during these two major conflicts.
They should be remembered for their sacrifice.
The Heritage Waikato website will be around for a very long time in one form or another. It will become a valuable resource for anyone seeking information about who we were, what we did, and in our case, how the district of Puketaha has evolved over time.
The Puketaha district, once predominantly rural, is rapidly fading into an urban rural mix thanks to its close proximity to Hamilton. Maybe one day it will become just another suburb of Hamilton.
It's important to try and preserve as much of our local history before it is lost for all time.
If you can help, please contact me: Mike Taylor. email: mt@farmside.co.nz