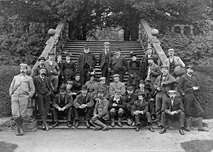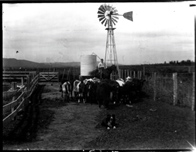 Many of those who sought a new life in New Zealand in the 19th century came with knowledge and dreams and have contributed their innovation and generosity to the development of our communities. Not that events always went as they planned.
William Ranstead came to New Zealand to found a socialist community but eventually focussed on farming and settled in Matangi establishing the first farming association, Tainui Farm, under the Land Settlement Finance Act 1909.
In 1914 at the age of 54 while on a visit to England he enlisted in the British Section of the New Zealand Expeditionary Force and in 1915 served in the Mounted Field Ambulance at Gallipoli where three of his sons fought.
The extended family settled in Matangi and took a leading role in farming and community life. 17 of William's 21 grandchildren attended Matangi Primary School. He died in Hamilton on 24 March 1944, survived by his wife and six children.
References
http://www.teara.govt.nz/en/biographies/3r3/ranstead-william
Gallagher, V. (1985) " William Ranstead"  p.15 Matangi Primary School 75th Jubilee 1910 – 1985, A School and District History. W.J.Deed Printers Ltd., Waiuku. N.Z.